Small World by Patrick Redford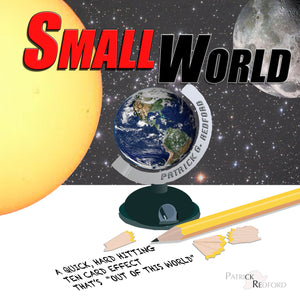 Small World offers a powerful, three phase card routine that gives the audience the power to separate a small shuffled packet of black cards from red while the cards remain face down! The participant then matches the numerical order of the black cards to an unseen stack of red cards!
If you think you've seen this before, think again! Those who are familiar with Paul Curry's Out of This World will be fooled by this one.
Small World is easy to do and doesn't rely on complicated sleight of hand.
Includes three powerful bonus routines.
Softcover, 50 pages