Ninja Tossed-Out Deck System by Patrick Redford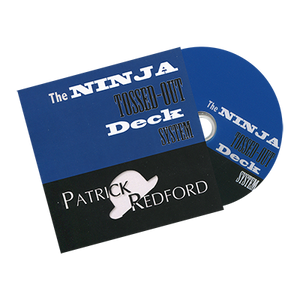 If you want to tell people what cards they're thinking of under the strictest of conditions, then you need the Ninja Tossed-Out Deck System.
The Tossed-Out Deck System Involves:
No Breathers
No Short Cards
No Long Cards
No Marked Cards
No Deck Switches
No Alterations to the Cards of any kind
No Memory Work
No Fishing
No Stack Necessary
All 52 cards are present and accounted for...no repeats!
Secretly set the whole system right in front of your audience with a borrowed deck of cards!