Cat's Paw by Ellusionist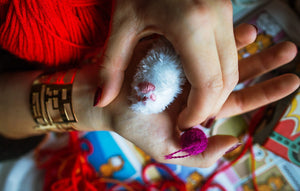 Sorry, this item is out of stock

Make a random CAT'S PAW appear between your hands to steal a borrowed coin.

This gag gets hilarious reactions and can be used to enhance your magic by providing a surreal moment in the middle of your magic.

Comes complete with universally fitting gimmick + a special ball or yarn that the cat can steal.

Purrfect for every magician's pocket!