Rising Magic Wand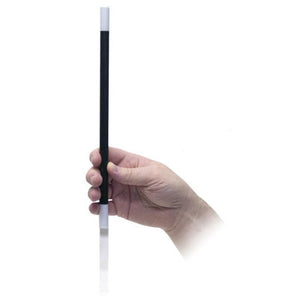 The most recognizable prop for any magician is the classic magic wand. Made of sturdy plastic, black with white tips. 13.5" long.

Use it to:
Direct an audience's attention
Help with your illusions
It can even be used to create the magic itself.
Holding it in one hand you snap your fingers and the wand will levitate straight up into the air
It can even shoot right out of your hand!
Super easy to do and fun to perform! No sleight of hand, no complicated set-ups, no extra props! Everything you need is secretly concealed within the wand itself. Perfect for children's shows, beginners, and seasoned professionals.